Welcome to RAUCH SPEKTRUM s.r.o.
About our company RAUCH SPEKTRUM s.r.o.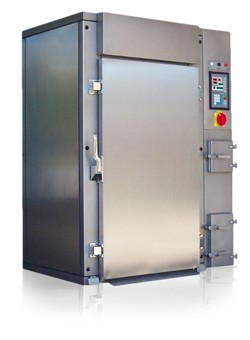 The company RAUCH SPEKTRUM s.r.o. developes, produces, installs, repairs and reconstructs the technological equipment for the food industry. With regard to long- time tradition and our experienced employees we have specialized in developing and producting devices for smoking, drying and ripening of meat products, meat, poultry, fish and cheese products.
Our employees have had years of experience in processing meat and meat products, also in manufacturing machines and devices for food processing. By combining our knowledge and experience we have accomplished achievements in food technology and engineering, which are moving our customers forward and allow them to develop their own activities.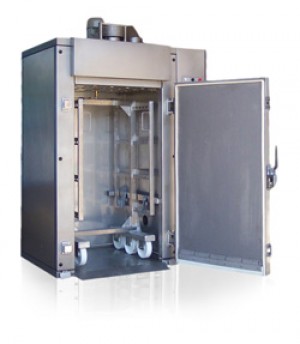 Devices made of by our employees are being operated by the satisfied clients in Slovakia, Czech Republic, Hungary, Romania, Bulgaria, Greece, Ukraine and the Russian Federation. Extensive reference of the well working devices even thousands miles away and our clients´ satisfaction is the evidence of the quality of our work.
Manufactured technological devices meet the technical and the legislative requirements of all European Union member states and they have the CE marking on a product with a Certificate of Conformity.
Besides development and production of the food devices we also provide technical and technological counselling in a field of food technology, projective and consulting activity for planning, building and establishing the food operations.
Our company offers co-operative activities to the business partners who use the accurate cutting of metal plates and profiles by a laser cutting machine Trumpf TruLaser.
The production program of RAUCH SPEKTRUM s.r.o.